Bivvy tables are one of those products that people who don't carp fish just don't understand. I was the same, until I started using them! They really are one of the most useful 'non-tackle' items you can have when carp fishing and get used for just about everything, from mbaiting up to eating from!
Fox have always been at the forefront of the carp fishing market and this handy bivvy table is no exception. It's versatile, affordable and should last a lifetime.
Special non slip coated surface
Extendible legs with cam locks
Large swivel feet for stability on soft or uneven ground
Designed to accommodate a large system f-box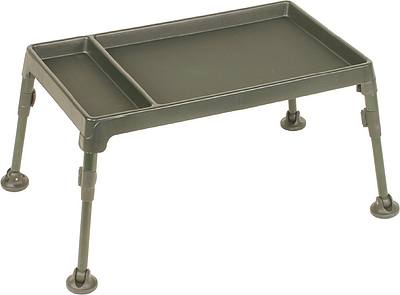 Click here to check out the latest offer price on this fantastic Fox product.