The STI brolly takes the brolly concept to a new level. The 3 section poles give the long slim brolly shape when packed down enabling it to be carried in a rod holdall.
By only having two joins per pole this shelter is incredibly quick to erect. Based on the pram hood system it's amazingly stable. Perfect for day sessions and summer night fishing. The STI Broly can quickly be converted to a full twin skin bivvy by addition of the 'Dave Lane' STI Brolly overwrap.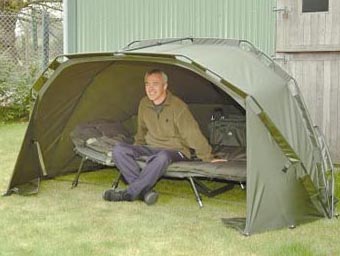 FEATURES: 5000mm Hydrostatic head waterproofed outer skin, Tape sealed seams, Supplied with detachable ground sheet, Ultralight 6061 areospace grade Aluminium poles, Supplied with three tensioning poles, Bar stitched reinforced pegging points, Bar stitched reinforced guy rope points, Supplied with peg set,

SPECIFICATION: POSITION 1: 290cm wide, 220cm deep, 125cm high, POSITION 2: 270cm wide, 210cm deep, 130cm high, POSITION 3: 250cm wide, 205cm deep, 132cm high.
Optional Extras
The STI Brolly Wrap can be quickly fitted to the brolly at its 2.5 metre width to give total protection from the elements and can also be left in place and rolled back when the sun comes out! Supplied with JRC's Heavy Duty pegs for the front panels, it also features our multi function door with mozi panel and clear window option. £99.99 (pic below).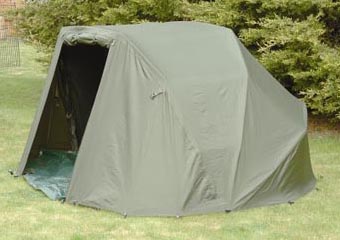 Availability
From all JRC tockists, visit: http://www.jrcproducts.com
PRICE: RRP £139.99

Deals at time of publishing
Hooked Tackle & Bait are offering at just £119.99