This Oval Brolly is perfect for the quick day session or overnighter. Extremely quick to erect and incredibly versatile. The storm sides are adjustable in height making it ideal to get into the smallest of swims.

FEATURES
5000mm Hydrostatic head Waterproofed Material, Fully tape sealed, Bar Stitching at stress points, Fitted stainless storm pole attachments, Two pegging heights, Fitted Groundsheet skirt, Supplied with JRC heavy duty peg set, JRC's heavy duty brolly frame,.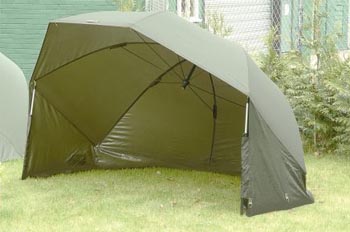 SPECIFICATIONS
140cm Deep, 265cm Wide, 135/125cm High,

PRICE
RRP £89.99

OPTIONAL EXTRAS
OVAL BROLLY WRAP at £74.99; Featuring a full opening door and a low level mini door with removable mosquito panel (pic below).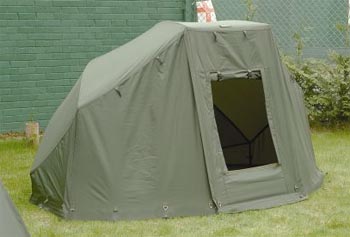 AVAILABILITY
From all JRC tockists, visit: http://www.jrcproducts.com

DEALS AT TIME OF PUBLISHING
Hooked Tackle & Bait are offering at just £49.99