There can't be a lot in carp fishing that Kevin Nash and Gary Bayes haven't done, and the combined knowledge of these two carp angling icons has led to the creation of some of the best known tackle on the bank.
Nash Tackle and Nash Bait has accounted for more big carp than anyone will ever know. When you buy an item of Nash Tackle, you know that you're buying into a bit of carp fishing history.
Nash and his team of top designers have managed to build strength and long-term durability that you would only expect to find in bivvies costing twice as much. The Expedition 1 offers a spacious 1.5 man capacity, whilst the Expedition 2 supplies enough room to accommodate enough kit for the longest session, keeping you in total comfort.
Extra roomy design optimises comfort and accommodates all your long session kit

Renowned pram-hood system for ease of set up

Door features clear storm window

Super strong frame design with in-line spreader bar system to enhance rigidity during gale force winds

Clip in groundsheet, removable for easy cleaning

Heavy duty waterproof skin

Manufactured to last, utilises heavy duty zips and double reinforced pegging points


Click here to check the latest offer price on this great Nash Tackle bivvy.
Nash products are also available from http://www.fishing-direct.com/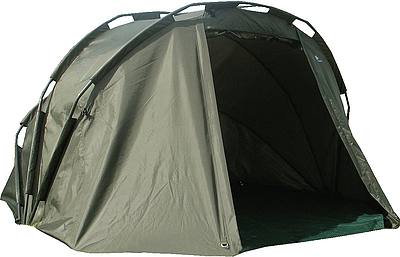 // -->