If you're planning a bit of cold-weather fishing in your ProLogic Spider Dome, then it pays to get a winter skin. It will provide you with extra warmth, protection from the rain and even extra space.
When the going gets tough, the tough……throw on their overwrap and bed down for the night!
The Prologic Spider Dome Over Wrap is available in a 1 man or 2 man version.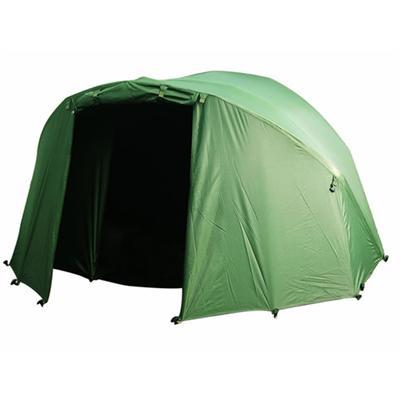 – Simply place over your bivvy and peg down
– Wide diameter taped seams
– 100% waterproof HD500 material
– Cuts down condensation
– Totally draft proof
– Waterproof
– Diamond shaped pegging points
– Clip up side panels, font door
Price
RRP £139.99
Availability At Time Of Publication

FISHTEC often have Pro Logic Overwraps – CLICK HERE