Keep your bivvy clean and inviting with this quality Nyplax backed bivvy mat from Trakker. The mat is extremely durable, waterproof, and has a washable Neoprene padded centre.

Tough webbing trim means it won't fray around the edges under prolonged use, and it comes available in two sizes.
Features

Nyplax backing

Highly durable

Waterproof

Washable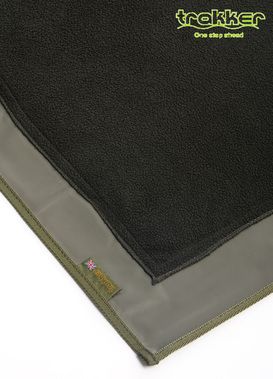 Verdict
Quality bivvy mat designed to keep your bivvy floor area clean and tidy. Made from robust and durable materials and with quality construction.
Available from: Sportfish
Price: Standard 90 x 60 £19.99, Large 125 x 75 £24.99
CLICK HERE FOR MORE INFORMATION