Realising that not everyone can afford around £400 for a bivvy, Trakker have introduced a new Specimen version of the Ultralite.
It is identical to its more expensive brother in every way except for the material, which is made from strong waterproof nylon.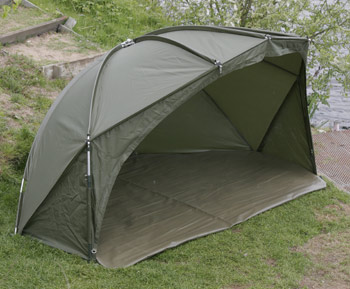 FEATURES
Zip-in infill panel
Groundsheet
Pegs
Carry bag
4 x storm poles
SPECIFICATION
Width: 2.6m
Depth: 2.4m
PRICE
TSPEC/ULT £249.99
DEALS AT TIME OF PUBLISHING
Visit http://www.TrakkerProducts.co.uk for supplier details
OPTIONAL EXTRAS
Pioneer Standard Wrap (TRPIN/W1) £119.99 RRP
Designed to cover just the top of the Pioneer to reduce condensation.
Attaches to each pole with Velcro fitting in order that the Pioneer can be erected/dismantled with wrap in place.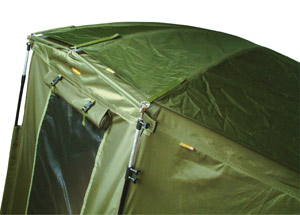 MANUFACTURER WEBSITE
http://www.TrakkerProducts.co.uk